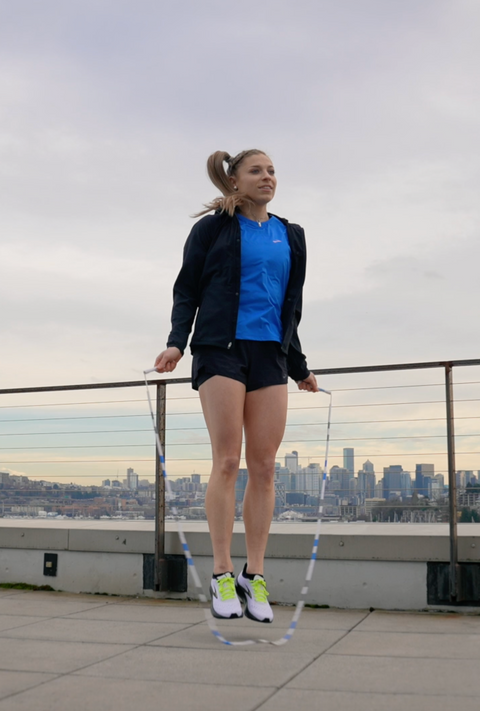 Top 5 Tips for Gaining Speed
Vroom vrooooooom! :) This was a fun TuTORIal for me because going FAST is one of my specialties!
My Top 5 Tips for Gaining Speed provides insight into my key steps for mastering skills to fully understand the movement versus just being able to do the movement. When it comes to jumping rope, you want to be able to have full control the rope and direct it toward what you want to do, rather than rely on a chance timing to come together. Follow my steps here and you'll be getting faster in no time. Feel free to leave any questions or comments here or on the YouTube video itself. If you decide to post up these skills on Instagram, please tag me (@snorib) & TORQ (@torq.ropes) so I can share the love! 
Happy jumping,  
Tori Boggs :)
 *Special thanks to Brooks Running & the #MakeARunAtIt campaign for sponsoring me for this episode!